Vojtěch Adam
Scientist Opening the Fifth Industrial Revolution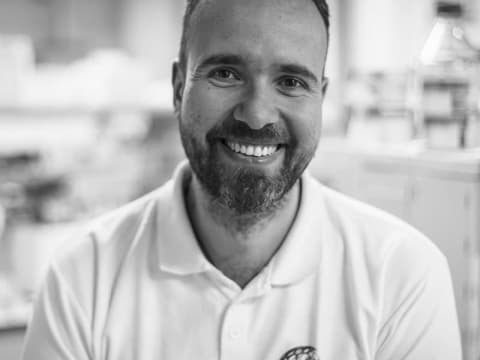 Are Blade Runner, the Island and War with the Newts just stuff of sci-fi movies or rather the reality of the 21st century? Does CRISP represent the holy grail of mankind? And what actually is it?
Vojtěch wanted to become an inventor since he was 6 years of age and his first invention was a spaceship. Even though his spaceship was never built, science has accompanied his entire professional life, which he dedicated to two different worlds; analytical chemistry and molecular biology. This untraditional connection has allowed him to examine the processes playing out in tumour cells. Research using modern technologies of CRISPR genome editing should reveal the method on how to suppress the progression of a tumour and distinctly increase the effectiveness of anti-tumour treatment.
Vojtěch has published more than 600 scientific works, and apart from tumour biology he is also interested in advanced nanomaterials. He is a forever dreamer and fan of both sci-fi and fantasy literature.