David Blaha
Skater Boy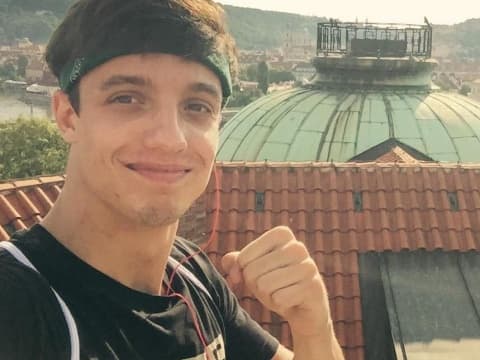 If you saw skate boy David aka DíBí, you would probably never guess that he also studies classical singing at Prague Conservatory. He first started to skateboard at 16 and was immediately hooked. Fast forward four years later he was introducing skateboard to children in the Children and Youth centre in Karlín. And he quickly realized that the most important thing is to do what you love.
With a head full of ideas on how to achieve that, he decided to take action. He established his own School of skating and created a whole new system of teaching. Today he leads regular training for dozens of children in the heart of one of Prague's neighbourhoods.
In the near future, he wants to expand to other cities and to bring in children from socially disadvantaged children. "Unfortunately, for many people skateboarding has a negative connotation. For me, it is about freedom, independence and joy. It helped me to get back up when I was at my lowest." It is not just about skateboarding. When a group of young boys and girls head to a skatepark, they teach each other about respect, helping others, and motivation: "YOU CAN DO IT!".